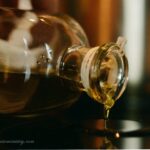 Honour The Anointing and The Anointed 2
Whenever God sets a minister on a Journey, He appoints unto his aide, a superior, an Anointed Man.
Acts 9:10-12
10 And there was a certain disciple at Damascus, named Ananias; and to him said the Lord in a vision, Ananias. And he said, Behold, I am here, Lord.
11 And the Lord said unto him, Arise, and go into the street which is called Straight, and enquire in the house of Judas for one called Saul, of Tarsus: for, behold, he prayeth,
12 And hath seen in a vision a man named Ananias coming in, and putting his hand on him, that he might receive his sight.

Honour The Anointing and The Anointed 2
You have an Anointed Man
Every successful minister has an anointed man/woman who helps start the journey and guides to a point.
Your appointed man (spiritual authority) will almost always depart at a point, either through death or through some other means because you also need to grow and disciple others.
You need to identify your Anointed and Honor that person
– Paul had Ananias
– Moses had Jethro
– Joshua had Moses
– Elisha had Elijah
– Jesus had John the Baptist
Honour The Anointing and The Anointed 2
If you are a music minister, there is an Anointed person in your life who
– God appoints to your aide in terms of music
– that person obeys God to take on the responsibility
– prays for you to remove the scales from your eyes so that you can see
– teaches you how to succeed as a music minister
– feeds you the Word of God to give you strength
Honour Your Anointed to get full benefits
The disciples were close to Jesus; proximity has great benefits
But no matter how close you are to your anointed, never let familiarity defeat the purpose
Celebrate your Anointed; his joy will bring you progress
Deal with him/her by faith; believe what he says
Pray for him/her daily; he is a gift to you; a key to your prosperity
Wait on him/her; (this is where most fail).
Honor him/her through givings
Obey him/her. Never contend with the instructions of your anointed.
Defend him; your Anointed has enemies just like any other man on earth who sets out to accomplish God's purpose
His weaknesses become your strengths because you learn from his mistakes to be better than the former
Earn his/her trust through loyalty
Your anointed is alive on earth because of you and the success of your ministry.
The future of your ministry is guaranteed because of the Anointing and His Anointed.
Prayer
Help me Lord to honor my anointed in Jesus Name, Amen.
I see you increasing more and more
Amen
Read Where is Your Heart? to understand why you must serve with your heart
Honour The Anointing and The Anointed 2
Jesus Loves You and Needs You
There are many wonderful promises that God has for both in this life and also eternal life after death. But to access these promises, you need to first accept Jesus Christ as your Lord and saviour. Say this prayer:
Dear Lord Jesus,

I admit that I am a sinner. I thank you for the sacrifice you paid for me by dying on the cross and and rising up again. Today I surrender my life to you. Be my Lord and King forever and ever. Amen!
If you have said this prayer, contact us via our email, [email protected], or call us via 020-9636001. You can also chat with us via SMS or whatsapp.
Honour The Anointing and The Anointed 2
God bless you