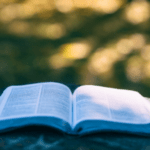 Download New Month Special Service November 2023
Download, Listen, Share, Be blessed in Jesus Name.
PROPHETIC DECLARATIONS INTO NOVEMBER
Concerning Divine Mercies
Psalm 103:17
17 But the mercy of the Lord is from everlasting to everlasting upon them that fear him,
and his righteousness unto children's children;
Declare this after me…
According to God's Word in Psalm 103:17
in the month of November 2023,
I will abide under God's mercies
every day of the month
I am shielded by His mercies
My family is shielded
because, of me, my loved ones are covered
wherever the enemy calls my name
God will answer him
The blood of Jesus speaks for me
In Jesus Name
Concerning Divine Health
Malachi 4:2
2 But unto you that fear my name shall the Sun of righteousness arise with healing in his wings;
and ye shall go forth, and grow up as calves of the stall.
Declare this after me…
According to God's Word in Malachi 4:2
in the month of November 2023,
I will grow as calves of the stall
I will not be feeble
I will not be sick
I will not be faint
I will not be weak
I abide in health
Every single day of the month
In Jesus Name
Concerning Business and Education
Genesis 26:12
12 Then Isaac sowed in that land, and received in the same year an hundredfold: and the Lord blessed him.
Declare this after me…
As a child of Abraham through Christ Jesus,
I prosper where others lack
I prosper where others complain
I am blessed with overflow
As I serve God most high,
I receive true riches
I prosper above my competitors
I will never beg in November 2023
I rather give without taking back
Because there is too much available
all to the Glory of God
In Jesus Mighty Name
Concerning Spiritual Life
Proverbs 11:30
30 The fruit of the righteous is a tree of life; and he that winneth souls is wise.
Declare this after me…
In the month of November
I bear fruit in God's Kingdom
I curse any fruitlessness
out of my life forever
I am a fruitful vine
My relationship with God
get better and better
In Jesus Mighty Name
GET WISDOM 2
Proverbs 4:10-13

10 Hear, O my son, and receive my sayings; and the years of thy life shall be many.
11 I have taught thee in the way of wisdom; I have led thee in right paths.
12 When thou goest, thy steps shall not be straitened; and when thou runnest, thou shalt not stumble.
13 Take fast hold of instruction; let her not go: keep her; for she is thy life.
Proverbs 4:20-22

20 My son, attend to my words; incline thine ear unto my sayings.
21 Let them not depart from thine eyes; keep them in the midst of thine heart.
22 For they are life unto those that find them, and health to all their flesh.

the boldness of his face shall be changed.
Philippians 2:13

13 For it is God which worketh in you both to will and to do of his good pleasure
James 1:5

5 If any of you lack wisdom, let him ask of God, that giveth to all men liberally, and upbraideth not; and it shall be given him.
PRAYERS
It is my prayer that you will overcome every witchcraft activity that is planted against your life in the name of Jesus
Any agenda that is fashioned against you by divine wisdom may you make a public display of the enemy's foolishness in Jesus name
May God be glorified through the manifestation of divine wisdom in our lives in Jesus name
In the month of November, let there be longevity of God's Goodness in your life
Lord cause me to encounter life, promotion and honor by divine wisdom in Jesus name
WORSHIP
GREAT ARE YOU LORD
With a grateful heart I lift my hands to You
Proclaiming Lord You reign
With a grateful heart I lift my hands to You
Proclaiming Lord You reign
Great are You lord
Greatly to be praised
Greatly to be praised
Father You reign
GREAT IS JEHOVAH
Great is Jehovah, Great is Jehovah
Great is Jehovah, Great is Jehovah
Nyame yε Kεse. Nyame yε Kεse
Nyame yε Kεse. Nyame yε Kεse
Obiara εnte sε Wo
Meyi W'ayε Nyame, Meyi W'ayε
Obiara εnte sε Wo
Wɔ nimdeε mu, ɔdɔ mu
Ahoɔfε mu ne ahoɔden mu
Awurade, obiara εnte sε Wo
Month End Prayer Explosion October 2023