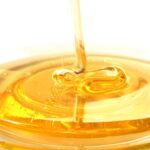 Honour The Anointing and The Anointed 1
I love this song by Israel Houghton
No Limits, No Boundaries
I see increase, All around me
Stretch forth, Bring forth
Release me, Enlarge my territory
Honour The Anointing and The Anointed 1
With a few days left to the close of the month, you are increasing every second in Jesus' Name.
Hebrews 13:17
Obey them that have the rule over you, and submit yourselves: for they watch for your souls, as they that must give account, that they may do it with joy, and not with grief: for that is unprofitable for you.
Honour the Anointing
The Anointing here refers to the Holy Spirit (1 John 2:27), whose key responsibility amongst others is to teach you the Truth and to empower you for Godly works(Luke 12:12)
Remember that all the mighty works that Jesus did was by the Holy Spirit (Acts 10:38)
Honour: This means to highly respect or to esteem.
Jesus says in Mark 3:29 that we must not offend the Holy Spirit.
Honour The Anointing and The Anointed 1
Don't get familiar
As music ministers who are always leading others in worship, It is very easy to become familiar with the Anointing and lose our respect for Him. In such instances we begin to knowingly or unknowingly ignore His promptings and do as we please.
It is even more tempting to lose respect for the anointing when we have become famous because of our works.
Be warned dear minister!
All you are is by the grace of God; so be humble and obedient and respect the anointing.
Prayer
Help me Lord to honor the Holy Spirit throughout my entire life and ministry in Jesus' Name, Amen
I see you increasing more and more
Amen
Honour The Anointing and The Anointed 1
Read Secrets to Knowing the Times
Visit our Music Institute
Jesus Loves You and Needs You
There are many wonderful promises that God has for both in this life and also eternal life after death. But to access these promises, you need to first accept Jesus Christ as your Lord and saviour. Say this prayer:
Dear Lord Jesus,

I admit that I am a sinner. I thank you for the sacrifice you paid for me by dying on the cross and and rising up again. Today I surrender my life to you. Be my Lord and King forever and ever. Amen!
If you have said this prayer, contact us via our email, [email protected], or call us via 020-9636001. You can also chat with us via SMS or whatsapp.
God bless you
---
Honour The Anointing and The Anointed 1