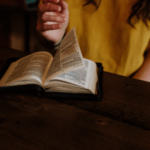 Download Month End Prayer Explosion October 2023
Theme: Get Wisdom
Download, Listen, Share, Be blessed in Jesus Name.
PROPHETIC DECLARATIONS INTO NOVEMBER
Concerning Divine Mercies
Psalm 103:17
17 But the mercy of the Lord is from everlasting to everlasting upon them that fear him,
and his righteousness unto children's children;
Declare this after me…
According to God's Word in Psalm 103:17
in the month of November 2023,
I will abide under God's mercies
every day of the month
I am shielded by His mercies
My family is shielded
because, of me, my loved ones are covered
wherever the enemy calls my name
God will answer him
The blood of Jesus speaks for me
In Jesus Name
Concerning Divine Health
Malachi 4:2
2 But unto you that fear my name shall the Sun of righteousness arise with healing in his wings;
and ye shall go forth, and grow up as calves of the stall.
Declare this after me…
According to God's Word in Malachi 4:2
in the month of November 2023,
I will grow as calves of the stall
I will not be feeble
I will not be sick
I will not be faint
I will not be weak
I abide in health
Every single day of the month
In Jesus Name
Concerning Business and Education
Genesis 26:12
12 Then Isaac sowed in that land, and received in the same year an hundredfold: and the Lord blessed him.
Declare this after me…
As a child of Abraham through Christ Jesus,
I prosper where others lack
I prosper where others complain
I am blessed with overflow
As I serve God most high,
I receive true riches
I prosper above my competitors
I will never beg in November 2023
I rather give without taking back
Because there is too much available
all to the Glory of God
In Jesus Mighty Name
Concerning Spiritual Life
Proverbs 11:30
30 The fruit of the righteous is a tree of life; and he that winneth souls is wise.
Declare this after me…
In the month of November
I bear fruit in God's Kingdom
I curse any fruitlessness
out of my life forever
I am a fruitful vine
My relationship with God
get better and better
In Jesus Mighty Name
Personal Supplication & Offering
Psalm 34:15
15 The eyes of the Lord are upon the righteous, and his ears are open unto their cry.
Speak to God concerning any matter that you are trusting Him for In Jesus Mighty Name
THANK THE LORD FOR ANSWERED PRAYER
GET WISDOM
Proverbs 4:7a

7 Wisdom is the principal thing; therefore get wisdom:
Ecclesiastes 8:1
1 Who is as the wise man? and who knoweth the interpretation of a thing? a man's wisdom maketh his face to shine, and the boldness of his face shall be changed.
Wisdom makes our face to shine
Ecclesiastes 7:11-12

11 Wisdom is good with an inheritance: and by it there is profit to them that see the sun.
12 For wisdom is a defence, and money is a defence: but the excellency of knowledge is, that wisdom giveth life to them that have it.
Without divine wisdom it is difficult to show forth Good works
Wisdom is what makes the potential that has been deposited in you good
Matthew 5:16

16 Let your light so shine before men, that they may see your good works, and glorify your Father which is in heaven.
Colossians 1:12-13

giving thanks unto the Father, which hath made us meet to be partakers of the inheritance of the saints in light: who hath delivered us from the power of darkness, and hath translated us into the kingdom of his dear Son
PRAYERS
It is my prayer that you will overcome every witchcraft activity that is planted against your life in the name of Jesus
Any agenda that is fashioned against you by divine wisdom may you make a public display of the enemy's foolishness in Jesus name
May God be glorified through the manifestation of divine wisdom in our lives in Jesus name
In the month of November, let there be longevity of God's Goodness in your life
Lord cause me to encounter life, promotion and honor by divine wisdom in Jesus name
WORSHIP
SING HALLELUYAH
Worthy is the King of Glory
Seated on Your Throne You're Holy
Angels bow down before You
And all creation adore
We come before Your Grace Lord Jesus
With more to say than words can express
Let Your glory fall as with one voice
we raise our hearts to worship
And we
Sing Hallelujah,
Shout Hallelujah
Heaven and Earth
shall praise Your Name
THERE IS NO GOD LIKE YOU
There's no God like You
No God like You
There's no God like You, Oh Lord
There's no God like You
No God like You
Awesome God I worship You
JEHOVAH WE PRAISE YOU
Jehovah we praise You
Jehovah we praise You
We praise Your Name
We praise Your Name
Jehovah, Jehovah
YOU LOVE ME SO
You love me so
Words cannot express
All You've done for me
You love me so
I'm here to stay
Words cannot express
All You've done for me
You love me so
Oh Oh Oh Oh
Words cannot express
Why You love me so
Month End Prayer Explosion October 2023