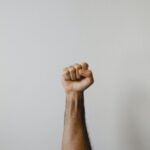 4 Biblical Keys for Dominion
Purpose of Dominion
Psalm 115:15-16
15 Ye are blessed of the Lord which made heaven and earth.
16 The heaven, even the heavens, are the Lord's: but the earth hath he given to the children of men.
The Purpose for Giving man Dominion, is to establish God's Kingdom on earth.
Matthew 6:10
Thy kingdom come. Thy will be done in earth, as it is in heaven.
To establish God's Kingdom or His will on earth, He needs a representative called man, through whom He would do this.
Why did Jesus come to earth?
To restore the broken relationship between God and man through his sacrifice (John 1:12) and thereby restore man back to his position of authority (Eph 2:5,6) which he lost from disobedience. That position of sovereignty is called dominion.
To teach man the right way of living as Kingdom citizens in order to exercise dominion on earth.
Having dominion is different from exercising dominion
Exercising Domion
Four principal keys to exercising domion is indicated in Genesis 1:28:
Genesis 1:28
And God blessed them, and God said unto them, Be fruitful, and multiply, and replenish the earth, and subdue it: and have dominion over the fish of the sea, and over the fowl of the air, and over every living thing that moveth upon the earth.
Productivity
Multiplication
Restoration
Authority
All these 4 keys are deficient in African Gospel Music.
Dominion through Productivity
Acts 10:38a
How God anointed Jesus of Nazareth with the Holy Ghost and with power: who went about doing good, and healing all that were oppressed of the devil;
Job 1:10b –
Thou hast blessed the work of His hands, and his susbtance is increased in the land.
Without working, there is nothing for God to bless. So my question is, what are you doing at Glow Music? and How are you doing it?
Without productivity as a minister you cannot claim anything on earth; you cannot influence anyone. You must be able to run productions… do something; work
Prayer: God grant me the grace to be productive. Whatever i touch and wherever I work, let me be productive with lasting results.
Dominion through Restoration
Isaiah 61:4
And they shall build the old wastes, they shall raise up the former desolations, and they shall repair the waste cities, the desolations of many generations.
God let me be a fixer in this ministry and everywhere I go, not a destroyer or demolisher
Dominion through Authority
1 Samuel 13:13
And Samuel said to Saul, Thou hast done foolishly: thou hast not kept the commandment of the Lord thy God, which he commanded thee: for now would the Lord have established thy kingdom upon Israel for ever.
Without a source, a hierachy, or a set Authority, there will be no flow (no gradient) no anointing, no order
Without order there will be no growth; no progress, no beauty, no longevity, no peace, no still waters
Where order breaks down, everything breaks down.
God give me the grace to be content, obedient and orderly and to obey even when it is difficult
Dominion through Multiplication
Mark 16:15
And he said unto them, Go ye into all the world, and preach the gospel to every creature.
Why preach? so that others would believe and become part of the Kingdom
Why preach? to multiply or increase in number
Without multiplying, the kingdom Kingdom cannot spread over the earth
Without multiplying, Glow music cannot impact the whole earth with the message of God through music.
How do you multiply? 1. by telling others about the vision so that they can join 2. by helping those in to stand firm through sharing and care instead of fighting
Pray for Glow Music
Dominion refers to sovereignty or control; similar to the word dominium which means ownership and control of poverty.
It is clear that, where ever you king the word domino, there is authority or the power to rule over other beings or territories.
Psalm 110:2
The Lord shall send the rod of thy strength out of Zion:
rule thou in the midst of thine enemies.
In this scripture we see the mention of interesting factors. It highlights a prophecy for the church (Zion); where God is saying that the church will rule amongst enemies referring to the world.
It mentions other factors like the rod of strength, but we will go into that later.
Understand this first that, God has an agenda; and it is about the church exercising dominion on earth over the world. The purpose of this is to establish His Kingdom on earth.
As a believer and a music minister, you have a bright and glorious future in this end time. Keep this revelation and glow for Jesus.
Read Increasing Wisdom
Visit our Music Institute