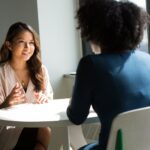 Avoid Profane and Vain Babbling
Avoid Profane and Vain Babbling
Profane Words
2 Timothy 2:15-16
15 Study to shew thyself approved unto God, a workman that needeth not to be ashamed, rightly dividing the word of truth.
16 But shun profane and vain babblings: for they will increase unto more ungodliness.
Vain Babbling
1 Timothy 6:20
O Timothy, keep that which is committed to thy trust, avoiding profane and vain babblings, and oppositions of science falsely so called:
The Vain Babbler
Vain babbling is one killer virus against the believer.
Vain:
producing no result;
useless:
having no likelihood of fulfilment;
Proverbs 15:4
A wholesome tongue is a tree of life: but perverseness therein is a breach in the spirit.

Proverbs 18:21-22
21 Death and life are in the power of the tongue: and they that love it shall eat the fruit thereof.
22 Whoso findeth a wife findeth a good thing, and obtaineth favour of the Lord.
The tongue test for finding a wife – Prov 18:22
A wife will let you speak right; a virtuous woman
A wrong woman (foolish, harlot) will let you issue curses and wrong words which will let you lose favour with God

Wrong Words – Job's wife
Job 2:9-10
9 Then said his wife unto him, Dost thou still retain thine integrity? curse God, and die.
10 But he said unto her, Thou speakest as one of the foolish women speaketh. What? shall we receive good at the hand of God, and shall we not receive evil? In all this did not Job sin with his lips.
What was Job's wife supposed to say in that situation?
PROVERBS 18:21 –
Do not lose your marriage because of wrong words;
do not lose your destiny because of Right words
AVOID VAIN BABBLING
Ecclesiastes 10:11-14
11  Surely the serpent will bite without enchantment; and a babbler is no better.
12  The words of a wise man's mouth are gracious; but the lips of a fool will swallow up himself.
13  The beginning of the words of his mouth is foolishness: and the end of his talk is mischievous madness.
14  A fool also is full of words: a man cannot tell what shall be; and what shall be after him, who can tell him?
Avoid Profane and Vain Babbling
Read Divine Wisdom
Visit our Music Institute