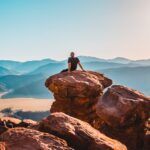 Season of Elevation 1
To Experience Elevation
Humility
You cannot pick up a man who is already up in his eyes
Luke 18:10-14
10  Two men went up into the temple to pray; the one a Pharisee, and the other a publican.
11  The Pharisee stood and prayed thus with himself, God, I thank thee, that I am not as other men are, extortioners, unjust, adulterers, or even as this publican.
12  I fast twice in the week, I give tithes of all that I possess.
13  And the publican, standing afar off, would not lift up so much as his eyes unto heaven, but smote upon his breast, saying, God be merciful to me a sinner.
14  I tell you, this man went down to his house justified rather than the other: for every one that exalteth himself shall be abased; and he that humbleth himself shall be exalted.
Season of Elevation 1
Humility starts from the inside
How do you see yourself? Too important than others? Better than others?
Pride starts from the inside (your thoughts / heart deliberations)
Then it comes to your Mouth (confessions)
Then to Acts (body)
Isaiah 14:12-14
12 How art thou fallen from heaven, O Lucifer, son of the morning! how art thou cut down to the ground, which didst weaken the nations!
13 For thou hast said in thine heart, I will ascend into heaven, I will exalt my throne above the stars of God: I will sit also upon the mount of the congregation, in the sides of the north:
14 I will ascend above the heights of the clouds; I will be like the most High.

Romans 12:3
3  For I say, through the grace given unto me, to every man that is among you, not to think of himself more highly than he ought to think; but to think soberly, according as God hath dealt to every man the measure of faith.
Season of Elevation 1

Season of Elevation 1
Prayer
Travail in prayer for breakthrough
Isaiah 66:8
8  Who hath heard such a thing? who hath seen such things? Shall the earth be made to bring forth in one day? or shall a nation be born at once? for as soon as Zion travailed, she brought forth her children.
Season of Elevation 1
Make prayer a habit
1 Thessalonians 5:16-18
16 Rejoice evermore.
17 Pray without ceasing.
18 In every thing give thanks: for this is the will of God in Christ Jesus concerning you.
Make prayer a habit to sustain your lifting
Thanksgiving
Same scripture
Financial Faithfulness
– Tithing
Do not rob God
– Offering
– Giving (Parents)
Season of Elevation 1
Faithful Stewardship
Luke 16:8-11
8 And the lord commended the unjust steward, because he had done wisely: for the children of this world are in their generation wiser than the children of light.
9 And I say unto you, Make to yourselves friends of the mammon of unrighteousness; that, when ye fail, they may receive you into everlasting habitations.
10 He that is faithful in that which is least is faithful also in much: and he that is unjust in the least is unjust also in much.
11 If therefore ye have not been faithful in the unrighteous mammon, who will commit to your trust the true riches?
When God blesses you, give to others, be kind to others
If you don't have money, you have your hands; be a blessing
Proverbs 22:1
1  A good name is rather to be chosen than great riches, and loving favour rather than silver and gold.
Season of Elevation 1
Visit our Music Institute