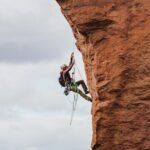 Season of Elevation 2
Exercise Faith
Hebrews 11:6
6  But without faith it is impossible to please him: for he that cometh to God must believe that he is, and that he is a rewarder of them that diligently seek him.
Season of Elevation 2
Purity / Sanctity
Joshua 3:5
5 And Joshua said unto the people, Sanctify yourselves: for to morrow the Lord will do wonders among you.
Appropriate the Blood
1 John 1:8-9
8 If we say that we have no sin, we deceive ourselves, and the truth is not in us.
9 If we confess our sins, he is faithful and just to forgive us our sins, and to cleanse us from all unrighteousness.

Psalm 139:1-5
1 O Lord, thou hast searched me, and known me.
2 Thou knowest my downsitting and mine uprising, thou understandest my thought afar off.
3 Thou compassest my path and my lying down, and art acquainted with all my ways.
4 For there is not a word in my tongue, but, lo, O Lord, thou knowest it altogether.
5 Thou hast beset me behind and before, and laid thine hand upon me.
Respect your Authorities
– Elevation comes by Recommendation
– Never be gifted yet disrespectful
– An office is higher than a gift (a drunk boss is still a boss)
Never let the weakness of a higher person let you disrespect him or her

Season of Elevation 2
Romans 13:7-8
7 Render therefore to all their dues: tribute to whom tribute is due; custom to whom custom; fear to whom fear; honour to whom honour.
8 Owe no man any thing, but to love one another: for he that loveth another hath fulfilled the law.
Acknowledge God's Grace
– Respect how God has lifted
– Control your speeches
– God is a King and has Royal Decrees
1 Corinthians 15:10
10  But by the grace of God I am what I am: and his grace which was bestowed upon me was not in vain; but I laboured more abundantly than they all: yet not I, but the grace of God which was with me.
Season of Elevation 2
Read Divine Wisdom
Visit our Music Institute