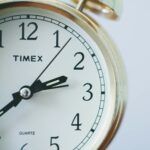 Time For Divine Favour
Download, Listen, Share, Time For Divine Favour and Be blessed in Jesus Name.
Time For Divine Favour
Genesis 20:1-8
1 And Abraham journeyed from thence toward the south country, and dwelled between Kadesh and Shur, and sojourned in Gerar.
2 And Abraham said of Sarah his wife, She is my sister: and Abimelech king of Gerar sent, and took Sarah.
3 But God came to Abimelech in a dream by night, and said to him, Behold, thou art but a dead man, for the woman which thou hast taken; for she is a man's wife.
4 But Abimelech had not come near her: and he said, Lord, wilt thou slay also a righteous nation?
5 Said he not unto me, She is my sister? and she, even she herself said, He is my brother: in the integrity of my heart and innocency of my hands have I done this.
6 And God said unto him in a dream, Yea, I know that thou didst this in the integrity of thy heart; for I also withheld thee from sinning against me: therefore suffered I thee not to touch her.
7 Now therefore restore the man his wife; for he is a prophet, and he shall pray for thee, and thou shalt live: and if thou restore her not, know thou that thou shalt surely die, thou, and all that are thine.
8 Therefore Abimelech rose early in the morning, and called all his servants, and told all these things in their ears: and the men were sore afraid.

Time For Divine Favour

Psalm 102:13
13 Thou shalt arise, and have mercy upon Zion: for the time to favour her, yea, the set time, is come.

Time For Divine Favour

Job 10:12
12 Thou hast granted me life and favour, and thy visitation hath preserved my spirit.

LESSONS

God has Great Good plans for every believing music servant
Every promise of God connected to His plan for our lives is bound to time.
Pray that God's favour according to time for your life

Read Secrets to Knowing the Times

Visit our Music Institute
Jesus Loves You and Needs You
There are many wonderful promises that God has for both in this life and also eternal life after death. But to access these promises, you need to first accept Jesus Christ as your Lord and saviour. Say this prayer:
Dear Lord Jesus,

I admit that I am a sinner. I thank you for the sacrifice you paid for me by dying on the cross and and rising up again. Today I surrender my life to you. Be my Lord and King forever and ever. Amen!
If you have said this prayer, contact us via our email, [email protected], or call us via 020-9636001. You can also chat with us via SMS or whatsapp.
God bless you