The Power of Passion in Music Ministry
1. You cannot serve God fully without Passion
Matthew 22:36-38
36 Master, which is the great commandment in the law?
37 Jesus said unto him, Thou shalt love the Lord thy God with all thy heart, and with all thy soul, and with all thy mind.
38 This is the first and great commandment.
Passion is strong or barely controllable emotion.
God requires passionate service; it is not optional. He is an everyday God, not a Sunday God.
Passion is not what you do, but how you do it; how the manner in which you serve God.
The Power of Passion in Music Ministry
2. Passion is necessary to Overcome Persecution
Persecution is requirement for experiencing Glory in the Christian Walk
Hebrews 12:2
Looking unto Jesus the author and finisher of our faith; who for the joy that was set before him endured the cross, despising the shame, and is set down at the right hand of the throne of God.
No cross, no Joy; No shame, no Throne
Matthew 16:24
24 Then said Jesus unto his disciples, If any man will come after me, let him deny himself, and take up his cross, and follow me.
Without passionate service, there is no Glory because of challenges.
The Power of Passion in Music Ministry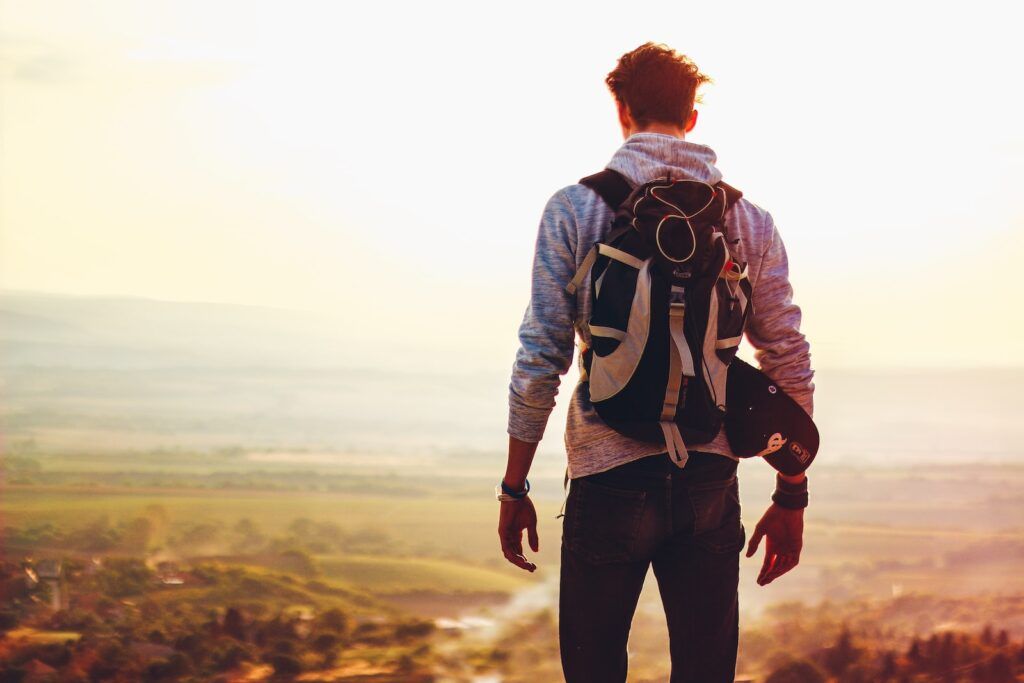 What are the challenges?
Anything you can use as an excuse for not doing what is required in Kingdom service, is a challenge you must overcome.
Use that definition to figure out what your challenge is, and overcome it.
Overcome every obstacle to serving God by your faith.
Revelation 2:26
26 And he that overcometh, and keepeth my works unto the end, to him will I give power over the nations:

1 John 5:4
4 For whatsoever is born of God overcometh the world: and this is the victory that overcometh the world, even our faith.
Understand that, Standing between Your Service and Your Glory is a bridge called persecution.
Faith carries you, but Passion is what propels you across the bridge of persecution.
Passion is the drive that brings victory against all odds. God has already won the victory for you, but to materialise it, you need to engage in passionate service.
Passion is obeying before rationalising or complaining.
Saul was a fine gentleman but David was a passionate servant who got the results and got the throne. No results no throne.
Moses was faced with countless adversities including criticisms but he had a drive to serve.
Nehemiah could not have built a wall in the midst of opposition without passion.
Your passion to serve God will determine whether you will give up at the institute or you will continue.
Are you passionately in love with God?
Then show me!
The Power of Passion in Music Ministry
Passion Killers
Matthew 10:37-39
37 He that loveth father or mother more than me is not worthy of me: and he that loveth son or daughter more than me is not worthy of me.
38 And he that taketh not his cross, and followeth after me, is not worthy of me.
39 He that findeth his life shall lose it: and he that loseth his life for my sake shall find it.
Passion is serving God with
1. All your heart – our inward part
serving God whether people are there or not
serving God with your money or hard earned efforts
2. All your Soul –
getting emotional about God, more than anybody else
serving Him with your emotions
The Power of Passion in Music Ministry
3. All your Might
putting in physical effort
In the Kingdom of God, results come to those who work with what they have.
Mark 4:26-29
26 And he said, So is the kingdom of God, as if a man should cast seed into the ground;
27 And should sleep, and rise night and day, and the seed should spring and grow up, he knoweth not how.
28 For the earth bringeth forth fruit of herself; first the blade, then the ear, after that the full corn in the ear.
29 But when the fruit is brought forth, immediately he putteth in the sickle, because the harvest is come.
Whatever you have, use it to serve God in the best way you can.
HOW TO IGNITE PASSION
1. Acknowledging the Grace of God
– Christ loved us and died for us when we did not deserve it
Romans 5:8
8 But God commendeth his love toward us, in that, while we were yet sinners, Christ died for us.
2. FAITH
The Power of Passion in Music Ministry
FAITH IGNITES PASSION
And faith cometh by hearing God's word (Rom 10:17);
that is why many people who are not passionate about the things of God, you realise that they are empty of God's word.
When they dance in church, it is because of the beat, or they just passed their exams; and the sad thing is that, after church they will be leading their friends to dance to a secular song which is even insulting them.
3. By your understanding
Understand that your passion must run on God's command or instruction
Prayer About Accusation
Thank God for revelation about accusation
Ask for forgiveness regarding any moment you have accused others
Deliver me from any habit of accusations
Thanksgiving for answered prayer
The Power of Passion in Music Ministry
You Can Receive Eternal Life Today
John 3:16
For God so loved the world, that he gave his only begotten Son, that whosoever believeth in him should not perish, but have everlasting life.
You can receive eternal life today by believing and receiving Jesus Christ as Lord over your life today.
Now is your opportunity because tomorrow may be too late. To do this, say the prayer below:
The Power of Passion in Music Ministry
Prayer
Lord Jesus, I thank you for sacrifice you paid for me even though I am a sinner.
Today, I believe that you are the Son of God and you died for my sins and rose up again in victory over death
Please be the Lord over my life for ever.
Thank you for saving me, Amen
From today, you are a child of God. Call Glow Music Ministry on 020-9636001 for us to pray with you and show you what next to do.
God bless you.
Visit our Music Institute
Jesus Loves You and Needs You
There are many wonderful promises that God has for both in this life and also eternal life after death. But to access these promises, you need to first accept Jesus Christ as your Lord and saviour. Say this prayer:
Dear Lord Jesus,

I admit that I am a sinner. I thank you for the sacrifice you paid for me by dying on the cross and and rising up again. Today I surrender my life to you. Be my Lord and King forever and ever. Amen!
If you have said this prayer, contact us via our email, [email protected], or call us via 020-9636001. You can also chat with us via SMS or whatsapp.
God bless you