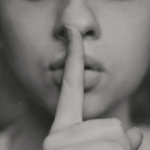 Download Self-control – Wise Reactions
Download, Listen, Share, Self-control – Wise Reactions and Be blessed in Jesus Name.
Self-control – Wise Reactions
ADORATION
Amen Amen Blessings and Glory
Wisdom thanksgiving and Honour
Power and might belongs to our God
Forever and ever, Amen
THANKSGIVING SONG
Worthy, You are Worthy
King of kings, Lord of lords
You are Worthy
Worthy, You are Worthy
King of kings, Lord of lords
I worship You
LESSONS
Decide Wisely and React Wisely
You decision or reaction can win you a battle without a fight
Proverbs 16:32

32 He that is slow to anger is better than the mighty; and he that ruleth his spirit than he that taketh a city.
Proverbs 25:28

28 He that hath no rule over his own spirit is like a city that is broken down, and without walls.
Proverbs 19:11

11 The discretion of a man deferreth his anger; and it is his glory to pass over a transgression.
You actions or reactions can cause you to lose your domain/dominion.
Run with the vision. Don't sit down. Be diligent.
PRAYER
Father Grant me the Grace to react wisely in every situation in Jesus name, Amen.
Self-control – Wise Reactions
Read Pray to Build
Visit our Music Institute
Jesus Loves You and Needs You
There are many wonderful promises that God has for both in this life and also eternal life after death. But to access these promises, you need to first accept Jesus Christ as your Lord and saviour. Say this prayer:
Dear Lord Jesus,

I admit that I am a sinner. I thank you for the sacrifice you paid for me by dying on the cross and and rising up again. Today I surrender my life to you. Be my Lord and King forever and ever. Amen!
If you have said this prayer, contact us via our email, [email protected], or call us via +233-26-000-9090. You can also chat with us via SMS or whatsapp.
God bless you
Self-control – Wise Reactions