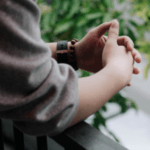 Download Self-control – Wise Reactions 2
Download, Listen, Share, Self-control – Wise Reactions 2 and Be blessed in Jesus Name.
Self-control – Wise Reactions 2
ADORATION
Wo ne nea Wo ne
Mmmeresantene Yehowah
Obi nte sε Wo
Wɔ soro ne fam ha
Wo yε kɔnkrɔn, kɔnkrɔn
Na yε Nhyira Wo
THANKSGIVING SONG
Hear our prayer
We are your children and
We've gathered here today
We've gathered here to pray
Hear our cry, Lord we need your mercy
And we need your grace today
Hear us as we pray
Our father who art in heaven
Hallowed be thy name'
Our father hear us from heaven
Forgive our sins we pray
LESSONS
Decide Wisely and React Wisely
You decision or reaction can win you a battle without a fight
Proverbs 19:11

11 The discretion of a man deferreth his anger; and it is his glory to pass over a transgression.
Proverbs 29:12

12 If a ruler hearken to lies, all his servants are wicked.
Ecclesiastes 10:4

4 If the spirit of the ruler rise up against thee, leave not thy place; for yielding pacifieth great offences.
Psalm 37:8

8 Cease from anger, and forsake wrath: fret not thyself in any wise to do evil.
A wrong reaction to a provocation can cause you to break a higher rule and lose your domain or your case.
God desires dominion for His people and hates it when the Godless are the ruling party.
Opposition is not the place of the righteous. When the Godless rule, they cause God's people to disobey God
by setting-up godless laws and environments.
Proverbs 29:2

2 When the righteous are in authority, the people rejoice: but when the wicked beareth rule, the people mourn.
Use wise actions and reactions to take charge.
Psalm 30:5

5 For his anger endureth but a moment; in his favour is life: weeping may endure for a night,
but joy cometh in the morning.
Never use personality as an excuse. God's grace is sufficient.
Proverbs 14:16

16 A wise man feareth, and departeth from evil: but the fool rageth, and is confident.
Only fight when God tells you to fight. He will bring you the victory in the end so just obey him and don't replace Him
There is no need to prove a point when you know who you are, whom you belong to and who you serve.
Psalm 46:6

6 The heathen raged, the kingdoms were moved: he uttered his voice, the earth melted
PRAYER
Pray against every unseen push to cause you to react wrongly
Pray for grace to react with wisdom
Self-control – Wise Reactions 2
Read Pray to Build
Visit our Music Institute
Jesus Loves You and Needs You
There are many wonderful promises that God has for both in this life and also eternal life after death. But to access these promises, you need to first accept Jesus Christ as your Lord and saviour. Say this prayer:
Dear Lord Jesus,

I admit that I am a sinner. I thank you for the sacrifice you paid for me by dying on the cross and and rising up again. Today I surrender my life to you. Be my Lord and King forever and ever. Amen!
If you have said this prayer, contact us via our email, [email protected], or call us via +233-26-000-9090. You can also chat with us via SMS or whatsapp.
God bless you
Self-control – Wise Reactions 2