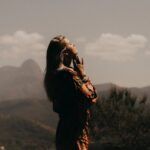 Download Prayers for Ministry 3
Download, Listen, Share, Be blessed in Jesus Name.
PRAYERS FOR MINISTRY 3
Psalm 24:7-8

Lift up your heads, O ye gates; and be ye lift up, ye everlasting doors; and the King of glory shall come in.

Who is this King of glory? The Lord strong and mighty, the Lord mighty in battle.

Father in the Name of Jesus, let every barrier that sets itself against Glow Music be destroyed by the power of the Holy Spirit, Let Your revival burn in every member to overcome every siege of hell, and to take nations for Christ Jesus.

Acts 2:42 & 47

And they continued steadfastly in the apostles' doctrine and fellowship, and in breaking of bread, and in prayers.

Praising God, and having favour with all the people. And the Lord added to the church daily such as should be saved.

Father in Heaven, by Your Word and divine favour, grants Glow Music increase on every side both as a Ministry and as individuals just as you did in the days of the apostles in Jesus Name.

.


Mark 16:20
And they went forth, and preached every where, the Lord working with them, and confirming the word with signs following

Almighty God, grant every member of Glow Music boldness in service and confirm Your word with signs and wonders, proving yourself through every song released through this ministry into the world. Let there be no song from Glow Music which is without impact in Jesus Name.
Prayers for Ministry 3
Visit our Music Institute
Jesus Loves You and Needs You
There are many wonderful promises that God has for both in this life and also eternal life after death. But to access these promises, you need to first accept Jesus Christ as your Lord and saviour. Say this prayer:
Dear Lord Jesus,

I admit that I am a sinner. I thank you for the sacrifice you paid for me by dying on the cross and and rising up again. Today I surrender my life to you. Be my Lord and King forever and ever. Amen!
If you have said this prayer, contact us via our email, [email protected], or call us via 020-9636001. You can also chat with us via SMS or whatsapp.
God bless you