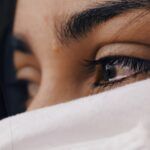 Prayer Against Abuse
Abuse is to misuse a person for one's selfish gains
Many are the people who have served passionately in various institutions only to be cheated and not treated right.
Prayer Against Abuse
Genesis 31:4-7
4And Jacob sent and called Rachel and Leah to the field unto his flock,
5And said unto them, I see your father's countenance, that it is not toward me as before; but the God of my father hath been with me.
6And ye know that with all my power I have served your father.
7And your father hath deceived me, and changed my wages ten times; but God suffered him not to hurt me.
Prayer Against Abuse
In this month, abuse must end in your life. You must not be cheated after putting in so much work and dedication.
People tend to abuse others because the spirit of abuse works through them. So pray against that spirit and don't hate or be bitter against the people.
Visit our Music Institute