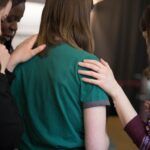 Download Pray Against Wasted Efforts
Download, Listen, Share, Pray Against Wasted Efforts and Be blessed in Jesus Name.
Pray Against Wasted Efforts
Music – Your Presence is Heaven to Me
Who is like You, Lord, in all the Earth?
Matchless love and beauty, endless worth
Nothing in this world will satisfy
Jesus, You're the cup that won't run dry
Your presence is heaven to me
Your presence is heaven to me
Treasure of my heart and of my soul
In my weakness, You are merciful
Redeemer of my past and present wrongs
You're the holder of my future days to come
Your presence is heaven to me
Your presence is heaven to me
Oh Jesus, oh Jesus
Your presence is heaven to me
Oh Jesus, Oh Jesus
Your presence is heaven to me
Scriptures
Psalm 32:8
I will instruct thee and teach thee in the way which thou shalt go: I will guide thee with mine eye.
Isaiah 30:21
Your ears shall hear a word behind you, saying, "This is the way, walk in it," Whenever you turn to the right hand Or whenever you turn to the left.
Abraham whose blessing we inherit by redemption got the blessing by constant direction from God as well as his willingness and response to those instructions.
Moses fulfilled his purpose as a deliverer by adherence to instructions. The ark of the covenant had clear directions on how the were to be done as well as the outfits for the priests.
The day Moses struck the rock instead of pointing at it, disobeying God, he lost the opportunity to enter the promised land.
Noah built the ark with clear instructions on the dimensions of the ark.
Psalm 23
The Lord is my shepherd; I shall not want.
He maketh me to lie down in green pastures: he leadeth me beside the still waters.
David never missed his way because he was always directed by God
The day he decided not to go to war without asking God, he impregnated Uriah's wife and killed him to cover up.
PRAYER
Father in Heaven,
Thank you for the promise to constantly be with us as a Ministry and as individuals, directing us in the way to serve and carry out the purpose of the Ministry and to live, fulfilling our individual destinies in Jesus Name.
Our Father in Heaven,
Direct us in every aspect of our walk with you as a Ministry and individuals so we do not take steps on our own and make costly mistakes. Deliver us from wasted efforts by wrong counsel and selfish interests in Kingdom work as well as our academics and our workplaces in Jesus Name.
Our Father in Heaven,
Grant us grace to willingly and obediently follow your instructions to the latter, giving us the testimony of seeing your purpose fulfilled in this end time in Jesus Name
Pray Against Wasted Efforts
Jesus Loves You and Needs You
There are many wonderful promises that God has for both in this life and also eternal life after death. But to access these promises, you need to first accept Jesus Christ as your Lord and saviour. Say this prayer:
Dear Lord Jesus,

I admit that I am a sinner. I thank you for the sacrifice you paid for me by dying on the cross and and rising up again. Today I surrender my life to you. Be my Lord and King forever and ever. Amen!
If you have said this prayer, contact us via our email, [email protected], or call us via 020-9636001. You can also chat with us via SMS or whatsapp.
God bless you