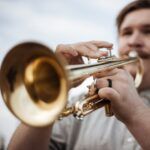 Passion in Music Ministry
Godly and Ungodly Passions
PASSION: Strong and Barely Uncontrollable emotion
Passion in Music Ministry
UNGODLY PASSIONS
What are Ungodly Passions?
1. The Kind of Passion not driven by God or focused on pleasing God but rather gratifying the flesh
a. Eve desired the fruit even though there were thousands of other fruits and caused her husband to lose the garden.
Genesis 3:6
And when the woman saw that the tree was good for food, and that it was pleasant to the eyes, and a tree to be desired to make one wise, she took of the fruit thereof, and did eat, and gave also unto her husband with her; and he did eat.
Passion in Music Ministry
b. David desired another man's only wife among all other women and caused murder and trouble in his home.
2 Samuel 12:7-10
7 And Nathan said to David, Thou art the man. Thus saith the Lord God of Israel, I anointed thee king over Israel, and I delivered thee out of the hand of Saul;
8 And I gave thee thy master's house, and thy master's wives into thy bosom, and gave thee the house of Israel and of Judah; and if that had been too little, I would moreover have given unto thee such and such things.
9 Wherefore hast thou despised the commandment of the Lord, to do evil in his sight? thou hast killed Uriah the Hittite with the sword, and hast taken his wife to be thy wife, and hast slain him with the sword of the children of Ammon.
10 Now therefore the sword shall never depart from thine house; because thou hast despised me, and hast taken the wife of Uriah the Hittite to be thy wife.
c. Amnon desired his own sister even though there were many other women and got murdered after raping her.
2 Samuel 13:2
And Amnon was so vexed, that he fell sick for his sister Tamar; for she was a virgin; and Amnon thought it hard for him to do any thing to her.
Passion in Music Ministry
His friend (also a cousin) gave him a plan which led to his death.
2 Samuel 13:3
But Amnon had a friend, whose name was Jonadab, the son of Shimeah David's brother: and Jonadab was a very subtil man.
A bad friend's advise can kill you
d. Samson desired Delilah and showed her his weakness leading to his pre-mature death after 20 years of victory
Judges 16:4
And it came to pass afterward, that he loved a woman in the valley of Sorek, whose name was Delilah.
Passion in Music Ministry
e. The Rich Self-driven Fool
Luke 12:16-21
16 And he spake a parable unto them, saying, The ground of a certain rich man brought forth plentifully:
17 And he thought within himself, saying, What shall I do, because I have no room where to bestow my fruits?
18 And he said, This will I do: I will pull down my barns, and build greater; and there will I bestow all my fruits and my goods.
19 And I will say to my soul, Soul, thou hast much goods laid up for many years; take thine ease, eat, drink, and be merry.
20 But God said unto him, Thou fool, this night thy soul shall be required of thee: then whose shall those things be, which thou hast provided?
21 So is he that layeth up treasure for himself, and is not rich toward God.
Seek to please God, not your flesh because your flesh will destroy you if you follow after it.
Passion in Music Ministry
2. Passions which fight against God's purpose, plan or program and promote the plans or ways of man.
Galatians 5:16
16 This I say then, Walk in the Spirit, and ye shall not fulfil the lust of the flesh.
Although Peter was a passionate disciple of Jesus, the enemy wanted to use Peter against God's plan, but Jesus stopped the enemy by rebuking Peter.
Mark 8:33
33 But when he had turned about and looked on his disciples, he rebuked Peter, saying, Get thee behind me, Satan: for thou savourest not the things that be of God, but the things that be of men.
In Peter's mind, Jesus must not die but stay with them longer.
Do you remember his reaction when Moses and Elijah came to speak with Jesus on the temple mount? He wanted them to stay.
Elijah on the other hand did not stop Elisha from leaving according to God's plan, but rather took the mantle to continue the work.
Don't be a baby forever; when your pastor says that start a branch, don't leave the church or listen to people and now take the branch for yourself.
Passion in Music Ministry
Know one can know God's plan until He reveals
Isaiah 55:8-9
8 For my thoughts are not your thoughts, neither are your ways my ways, saith the Lord.
9 For as the heavens are higher than the earth, so are my ways higher than your ways, and my thoughts than your thoughts.
Passion in Music Ministry
And when you live according to God's plan, you have need of nothing.
Psalm 84:11
11 For the Lord God is a sun and shield: the Lord will give grace and glory: no good thing will he withhold from them that walk uprightly.

John 15:7
7 If ye abide in me, and my words abide in you, ye shall ask what ye will, and it shall be done unto you.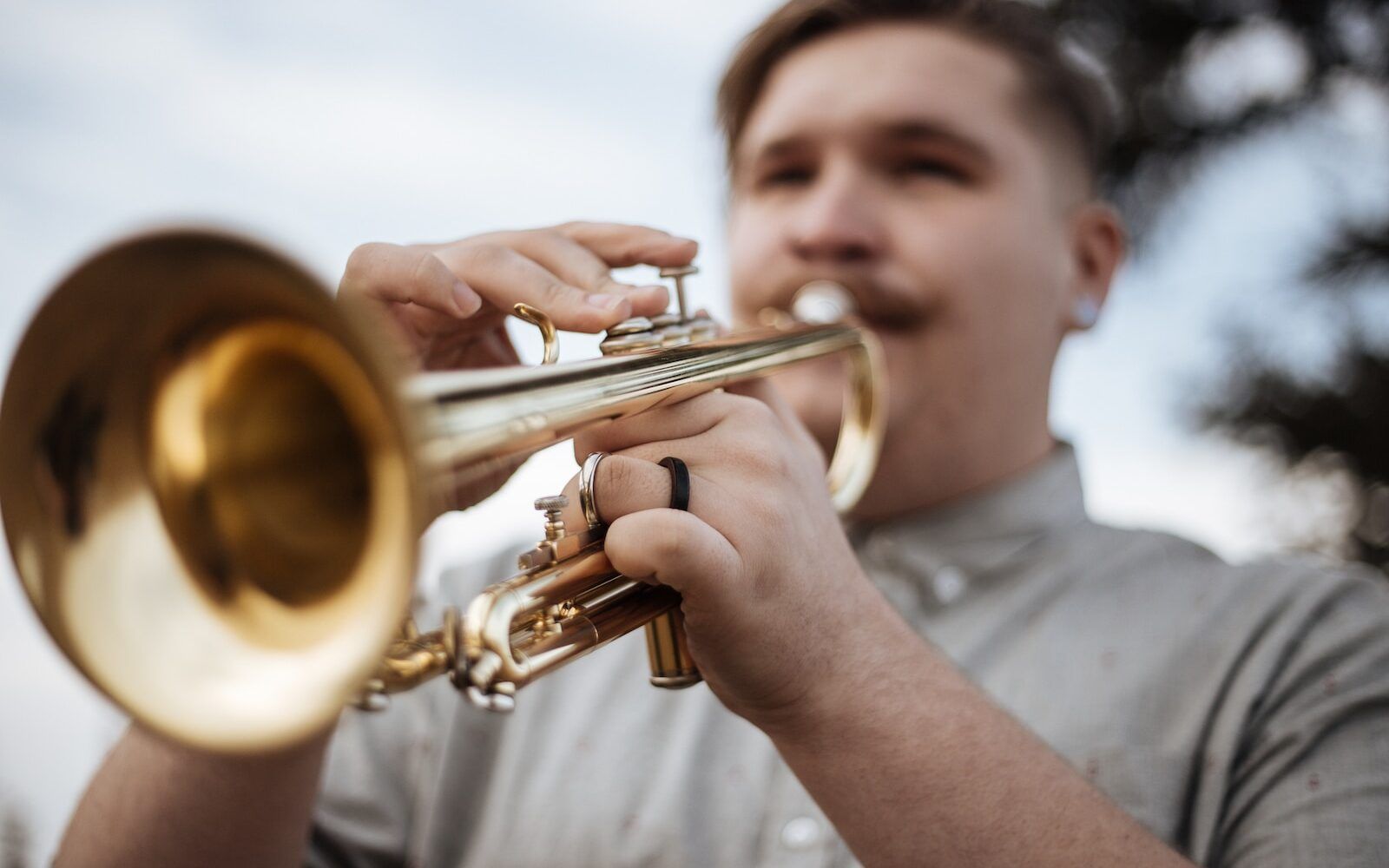 Passion in Music Ministry
Go for God's will
Do not savour (desire) the things of men
3. Passions which compete with God's will in a person's life
Romans 8:7
7 Because the carnal mind is enmity against God: for it is not subject to the law of God, neither indeed can be.

John 6:38
38 For I came down from heaven, not to do mine own will, but the will of him that sent me.
Many people choose their Own will and not God's will because they are afraid to trust God!
Passion in Music Ministry
Psalm 34:8
8 O taste and see that the Lord is good: blessed is the man that trusteth in him.

Psalm 20:7-8
7 Some trust in chariots, and some in horses: but we will remember the name of the Lord our God.
8 They are brought down and fallen: but we are risen, and stand upright.
When your Passions are after God's will, you may be down today but you will rise up to be better than you were yesterday.
You can never become a shadow of your past Glories
Passion in Music Ministry
Proverbs 3:5-6
5 Trust in the Lord with all thine heart; and lean not unto thine own understanding.
6 In all thy ways acknowledge him, and he shall direct thy paths.
Passion in Music Ministry
4. Passions which are designed to carry one off God's path
Thos who follow worldly systems always have problems staying on track
There is a difference between earthly life and worldly life
Earthly life is following Divine principles for the earth (Kingdom laws) – love your neighbor as yourself
Wordly life is following satanic principles – get what you want at all cost
It is a system
1 John 2:16
16 For all that is in the world, the lust of the flesh, and the lust of the eyes, and the pride of life, is not of the Father, but is of the world.
Passion in Music Ministry
are you more interested in the following than your relationship with God?
Your looks
Your status
Your social media
Your smell
You Can Receive Eternal Life Today
John 3:16
For God so loved the world, that he gave his only begotten Son, that whosoever believeth in him should not perish, but have everlasting life.
Passion in Music Ministry
You can receive eternal life today by believing and receiving Jesus Christ as Lord over your life today.
Now is your opportunity because tomorrow may be too late. To do this, say the prayer below:
Prayer
Lord Jesus, I thank you for sacrifice you paid for me even though I am a sinner.
Today, I believe that you are the Son of God and you died for my sins and rose up again in victory over death
Please be the Lord over my life for ever.
Thank you for saving me, Amen
From today, you are a child of God. Call Glow Music Ministry on 020-9636001 for us to pray with you and show you what next to do.
God bless you.
Visit our Music Institute
Passion in Music Ministry