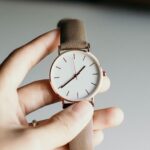 Moments of Change at Glow Music
The Google generation is a Distracted Generation; a Generation without focus.
The Mark 4:15-19 Squad.
Wayside hearts lose the word instantly to Satan
Stony hearts are happy but because there is no root, after a while they get offended at afflictions and persecutions
Thorny hearts are choked by cares of this world, so are unfruitful
Every moment with God is a moment of change which comes in two forms:
Miracles
John 5:4 – at a certain season, the angel came to stir the pool
Revelations
Matthew 4:4
4

But he answered and said,

It is written, Man shall not live by bread alone, but by every word that proceedeth out of the mouth of God.Every word of God has the potential to transform your entire life,

but God always shares it in parables. You need to contact the Spirit behind the Word;
Revelation is a Current Word from God decoded by The Holy Ghost for your current situation
To contact revelation, you need to engage the spirit of understanding. And the key to activating understanding is to pay full attention.
Luke 10:41-42
41 And Jesus answered and said unto her, Martha, Martha, thou art careful and troubled about many things:
42 But one thing is needful: and Mary hath chosen that good part, which shall not be taken away from her.
Pray right now that the Holy Spirit give you the ability to be attentive.
Read The Spirit of Revelation for Excellence
Visit our Music Institute