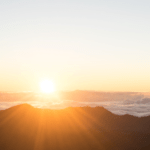 Manifest Glory Through Divine Wisdom
Download, Listen, Share, Manifest Glory Through Divine Wisdom and Be blessed in Jesus Name.
Manifest Glory Through Divine Wisdom
ADORATION
Amen Amen Blessings and Glory
Wisdom thanksgiving and Honour
Power and might belongs to our God
Forever and ever, Amen
THANKSGIVING SONG
We give you glory
We give you honour
We give you everything we have
Lifting our hearts and hands before you, Lord
SCRIPTURAL TRUTHS
Proverbs 3:19

19 The Lord by wisdom hath founded the earth; by understanding hath he established the heavens.
1 Kings 4:29-34

29 And God gave Solomon wisdom and understanding exceeding much, and largeness of heart, even as the sand that is on the sea shore.
30 And Solomon's wisdom excelled the wisdom of all the children of the east country, and all the wisdom of Egypt.
31 For he was wiser than all men; than Ethan the Ezrahite, and Heman, and Chalcol, and Darda, the sons of Mahol: and his fame was in all nations round about.
32 And he spake three thousand proverbs: and his songs were a thousand and five.
33 And he spake of trees, from the cedar tree that is in Lebanon even unto the hyssop that springeth out of the wall: he spake also of beasts, and of fowl, and of creeping things, and of fishes.
34 And there came of all people to hear the wisdom of Solomon, from all kings of the earth, which had heard of his wisdom.
Revelation 5:12

12 Saying with a loud voice, Worthy is the Lamb that was slain to receive power, and riches, and wisdom, and strength, and honour, and glory, and blessing.
Revelation 7:12

12 Saying, Amen: Blessing, and glory, and wisdom, and thanksgiving, and honour, and power, and might, be unto our God for ever and ever. Amen.
LESSONS
God and God's Glory are Inseparable
The Glory of God is seen in the display of His Wisdom
Access Divine Wisdom to Display Glory
PRAYER
My father in heaven, I want to see your Glory therefore activate Divine Wisdom in my life by Your Holy Spirit
Manifest Glory Through Divine Wisdom
Jesus Loves You and Needs You
There are many wonderful promises that God has for both in this life and also eternal life after death. But to access these promises, you need to first accept Jesus Christ as your Lord and saviour. Say this prayer:
Dear Lord Jesus,

I admit that I am a sinner. I thank you for the sacrifice you paid for me by dying on the cross and and rising up again. Today I surrender my life to you. Be my Lord and King forever and ever. Amen!
If you have said this prayer, contact us via our email, [email protected], or call us via +233-26-000-9090. You can also chat with us via SMS or whatsapp.
God bless you