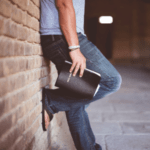 Download In the day of Persecution Stand
Download, Listen, Share, In the day of Persecution, STAND and Be blessed in Jesus Name.
In the day of Persecution Stand
ADORATION
We praise Your Holy Name (2x)
W praise, we praise
We praise Your Holy Name
THANKSGIVING SONG
Jesus, Jesus, Jesus
Ahotewfo mu Ɔhene
W'ahendi tu rentwa da
Hallelujah
SCRIPTURES
Mark 10:28-30

28 Then Peter began to say unto him, Lo, we have left all, and have followed thee.
29 And Jesus answered and said, Verily I say unto you, There is no man that hath left house, or brethren, or sisters, or father, or mother, or wife, or children, or lands, for my sake, and the gospel's,
30 But he shall receive an hundredfold now in this time, houses, and brethren, and sisters, and mothers, and children, and lands, with persecutions; and in the world to come eternal life.
Ephesians 6:13

Wherefore take unto you the whole armour of God, that ye may be able to withstand in the evil day, and having done all, to stand.
1 Corinthians 16:13

Be on the alert, stand firm in the faith, act like men, be strong
1 Corinthians 15:58

Be steadfast, immovable, always abounding in the work of the Lord
PRAYER POINT 1
Our Father in Heaven,
Thank for always sending your word to strengthen us and prepare us ahead of what is to come.
Thank you for wisdom in season and out always sent to us from your Word.
PRAYER POINT 2
Our Father in Heaven,
We receive grace to be on alert for the persecutions that may come with your blessing both as a Ministry
and as individuals in any area of our lives. We will overcome because of Your strength in us in Jesus Name.
PRAYER POINT 3
Our Father in Heaven,
We receive grace to stand any day the enemy seeks to attacks in all forms. By Your Word and by the agency of the Holy Spirit, we are not ignorant of the enemy's devices and will stand till the day of Lord, constantly abounding in all the good work
you commissioned to us as a Ministry and as individuals in Jesus Name
In the day of Persecution Stand
Jesus Loves You and Needs You
There are many wonderful promises that God has for both in this life and also eternal life after death. But to access these promises, you need to first accept Jesus Christ as your Lord and saviour. Say this prayer:
Dear Lord Jesus,

I admit that I am a sinner. I thank you for the sacrifice you paid for me by dying on the cross and and rising up again. Today I surrender my life to you. Be my Lord and King forever and ever. Amen!
If you have said this prayer, contact us via our email, [email protected], or call us via +233-26-000-9090. You can also chat with us via SMS or whatsapp.
God bless you
In the day of Persecution Stand