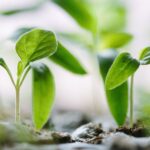 How to Succeed in a Right Environment
Right Environment
Psalm 1:3

And he shall be like a tree planted by the rivers of water, that bringeth forth his fruit in his season; his leaf also shall not wither; and whatsoever he doeth shall prosper.
A right Environment is one key to Breaking Limitations over our lives as Musicians.
Productivity in Life according to divine timing, comes from A Right Environment
What Makes us Fail in Right Environments
Overwhelmed by the reality that the reasons that brought us there are not the main reasons why we are there.
– Saul thought he had a right to take decisions cos He was King; God thought different.
Delusional About God's Timing
Abraham went too early with Sarah, Elisha's servant,
Deceived by Enemies in the Garden
Adam
We fail the moment we think that the reason that brought us there is the reason why we are to be there.
There are 4 Kinds of Decisions that affect your life:
Decisions taken by others for you: e.g. Parents
Decision taken by others for us with our consent:
Decisions taken by yourself: what to eat, what to wear,
Decisions taken in consultation with God
Out of the 4, we must always ensure that God's leading or God-consulted decisions take preeminence.
How to Succeed in God-Given Environments
The problem we face in new environments like a new company, new marriage, newly joined ministry etc is that, we feel we joined with our own decisions so we must keep to our own decisions to be effective.
But to excel in any new every environment that we trust God has brought us into, we must do the following:
Maintain a habit of Prayer
Cast away old wisdom and seek new wisdom from God for the task (2 Chron 1:10)
Know who to listen to
(2 Chron 10:13-19; Rehoboam forsook the advice of the old men for that of the young men… and because of that Israel rebelled against the house of David till this day)
Listen to this message and get blessed.
God bless you.
Read The Spirit of Revelation for Excellence
Visit our Music Institute