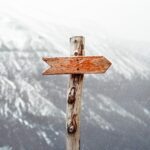 How to Be Purpose Driven
What is Purpose?
Your reason for existence

You are an answer to a problem on the earth (Gen 2:15)

What you are built for, which you do not struggle at
There is a purpose for everything and everyone.
Is. 54:16-18 (vs. 17 – i created the waster)
e.g.
Moses – deliverer from 400 year captivity

Jesus – Saviour from eternal dearth n sin

David –

built a Kingdom
---
The Power of Purpose
Purpose open's doors prayer cannot

Purpose wins every battle
Let purpose determine the following:
friends (i call you friends because…)

associates or partners (can 2 walk together)

environment and acquaintances

mentors

office or department

your spouse
________________________________________
How to Be Purpose Driven
Don't condemn yourself when God has not!
Paul the persecutor became the apostle

Moses the murderer became the deliverer

Rahab the prostitute became the deliverer

Peter the betrayer became the campaign leader

Jacob the thief became the carrier of a promise

David the murderer was the chosen by God

Abraham who lied about his wife out of fear was God's friend
What matters most is to be able to say one day, that I have finished what what God asked me to do.
__________________________________________
Isaiah 54:15-17
15 Behold, they shall surely gather together, but not by me: whosoever shall gather together against thee shall fall for thy sake.
16 Behold, I have created the smith that bloweth the coals in the fire, and that bringeth forth an instrument for his work; and I have created the waster to destroy.
17  No weapon that is formed against thee shall prosper; and every tongue that shall rise against thee in judgment thou shalt condemn. This is the heritage of the servants of the Lord, and their righteousness is of me, saith the Lord.
How You can Be Purpose Driven
Read Divine Wisdom
Visit our Music Institute