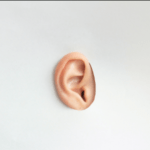 Download Hear Right, Speak Right
Download, Listen, Share, Hear Right, Speak Right and Be blessed in Jesus Name.
Hear Right, Speak Right
ADORATION
God You're so good
God You are Kind
God You are wonderful
My Lord, You are Excellent
Excellent is Your Name
Excellent is Your Power
God You are Wonderful
My Lord, You are Excellent
THANKSGIVING SONG
In all things we give You thanks
We give You Praise and thanksgiving
At all time, for everything
We give You thanks, we give You thanks
LESSONS
Know when to stay silent
As music ministers we need to speak with wisdom
When the word of God proceeds out of your mouth dominion becomes your portion
Psalm 37:30

30 The mouth of the righteous speaketh wisdom, and his tongue talketh of judgment.
Proverbs 17:27-28

27 He that hath knowledge spareth his words: and a man of understanding is of an excellent spirit.
28 Even a fool, when he holdeth his peace, is counted wise: and he that shutteth his lips is esteemed a man of understanding.
Ecclesiastes 10:4

4 If the spirit of the ruler rise up against thee, leave not thy place; for yielding pacifieth great offences.
Psalm 110:1-3

1 The Lord said unto my Lord, Sit thou at my right hand, until I make thine enemies thy footstool.
2 The Lord shall send the rod of thy strength out of Zion: rule thou in the midst of thine enemies.
3 Thy people shall be willing in the day of thy power, in the beauties of holiness from the womb of the morning: thou hast the dew of thy youth.
Proverbs 17:5

5 Whoso mocketh the poor reproacheth his Maker: and he that is glad at calamities shall not be unpunished.
Hear Right, Speak Right
Read Pray to Build
Visit our Music Institute
Jesus Loves You and Needs You
There are many wonderful promises that God has for both in this life and also eternal life after death. But to access these promises, you need to first accept Jesus Christ as your Lord and saviour. Say this prayer:
Dear Lord Jesus,

I admit that I am a sinner. I thank you for the sacrifice you paid for me by dying on the cross and and rising up again. Today I surrender my life to you. Be my Lord and King forever and ever. Amen!
If you have said this prayer, contact us via our email, [email protected], or call us via +233-26-000-9090. You can also chat with us via SMS or whatsapp.
God bless you
Hear Right, Speak Right