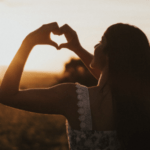 Download Guard Your Heart
Download, Listen, Share, Guard Your Heart and Be blessed in Jesus Name.
Guard Your Heart
ADORATION
Ma me mu ade nyinara
Nhyε W'animonyam (2x)
Animonyam (3x)
Nka Oguanba wɔkuu No
AFTER THANKSGIVING SONG
Lord, my heart cries out
Glory to the King
My greatest love in life
I hand You everything
Glory, glory, I hear the angels sing
Open my ears, let me hear Your voice
To know that sweet sound
Oh, my soul rejoice
Glory, glory, I hear the angels sing
You're the Father to the fatherless
The answer to my dreams
I see You crowned in righteousness
We cry glory to the King
Comforter to the lonely
The lifter of my head
I see You veiled in majesty
We cry glory, glory
We cry glory to the King
LESSONS
Don't entertain an environment so that you do not get corrupted
The information you feed your heart with goes to your mind so be careful what goes into your heart
If you don't want your life to be a producer of bad report, don't feed your heart with bad reports
Proverbs 23:6-9

6 Eat thou not the bread of him that hath an evil eye, neither desire thou his dainty meats:
7 For as he thinketh in his heart, so is he: Eat and drink, saith he to thee; but his heart is not with thee.
8 The morsel which thou hast eaten shalt thou vomit up, and lose thy sweet words.
9 Speak not in the ears of a fool: for he will despise the wisdom of thy words.
Joshua 2:10-11

10 For we have heard how the Lord dried up the water of the Red sea for you, when ye came out of Egypt; and what ye did unto the two kings of the Amorites, that were on the other side Jordan, Sihon and Og, whom ye utterly destroyed.
11 And as soon as we had heard these things, our hearts did melt, neither did there remain any more courage in any man, because of you: for the Lord your God, he is God in heaven above, and in earth beneath
1 Samuel 16:7

7 But the Lord said unto Samuel, Look not on his countenance, or on the height of his stature; because I have refused him: for the Lord seeth not as man seeth; for man looketh on the outward appearance, but the Lord looketh on the heart.
Proverbs 4:20-23

20 My son, attend to my words; incline thine ear unto my sayings.
21 Let them not depart from thine eyes; keep them in the midst of thine heart.
22 For they are life unto those that find them, and health to all their flesh.
23 Keep thy heart with all diligence; for out of it are the issues of life.
Proverbs 29:12

12 If a ruler hearken to lies, all his servants are wicked.
How do you guard your heart?
Guard your heart by filling it with wisdom
Stay away from bad information
PRAYER
The Spirit of foolishness must not operate in my life, my family, my business, my ministry and Glow Music in Jesus name, Amen
Guard Your Heart
Read Pray to Build
Visit our Music Institute
Jesus Loves You and Needs You
There are many wonderful promises that God has for both in this life and also eternal life after death. But to access these promises, you need to first accept Jesus Christ as your Lord and saviour. Say this prayer:
Dear Lord Jesus,

I admit that I am a sinner. I thank you for the sacrifice you paid for me by dying on the cross and and rising up again. Today I surrender my life to you. Be my Lord and King forever and ever. Amen!
If you have said this prayer, contact us via our email, [email protected], or call us via +233-26-000-9090. You can also chat with us via SMS or whatsapp.
God bless you
Guard Your Heart