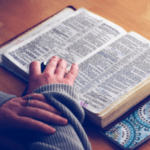 Download Guard Your Heart 2
Download, Listen, Share, Guard Your Heart 2 and Be blessed in Jesus Name.
Guard Your Heart 2
ADORATION
Halle Halle Hallelujah
Glory Glory we praise Your Name
You are the King of kings
And the Lord of lords
We praise Your Name
AFTER THANKSGIVING SONG
All the glory must be to the Lord
For He is worthy of our praise
No man on earth should give glory to himself
All the glory must be to the Lord
LESSONS
Proverbs 4:23

23 Keep thy heart with all diligence; for out of it are the issues of life.
The conclusions in your heart determine the outcome of your life
The condition of your heart determines the battles you win in life
The condition of your heart determines how you process what you hear
1 Samuel 16:7

7 But the Lord said unto Samuel, Look not on his countenance, or on the height of his stature; because I have refused him: for the Lord seeth not as man seeth; for man looketh on the outward appearance, but the Lord looketh on the heart.
Proverbs 29:12

12 If a ruler hearken to lies, all his servants are wicked.
Guard Your Heart 2
Read Pray to Build
Visit our Music Institute
Jesus Loves You and Needs You
There are many wonderful promises that God has for both in this life and also eternal life after death. But to access these promises, you need to first accept Jesus Christ as your Lord and saviour. Say this prayer:
Dear Lord Jesus,

I admit that I am a sinner. I thank you for the sacrifice you paid for me by dying on the cross and and rising up again. Today I surrender my life to you. Be my Lord and King forever and ever. Amen!
If you have said this prayer, contact us via our email, [email protected], or call us via +233-26-000-9090. You can also chat with us via SMS or whatsapp.
God bless you
Guard Your Heart 2