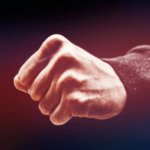 Download Grace Beyond Strength 4
Download, Listen, Share, Grace Beyond Strength 4 and Be blessed in Jesus Name.
Grace Beyond Strength 4
ADORATION
You are not a God created by Human hands
You are not a God dependent on any mortal man
You are not a God in need of anything we can give
By Your plan, that's just the way it is
You are God alone
From before time began
You are on Your throne
You are God alone
And right now
In the good times and bad
You are on Your throne
You are God alone
AFTER THANKSGIVING SONG
Lord we know that You are King
And we lift You high and high
High and high and high 2x
And we lift You high and high
LESSON
God's assignment or purpose for man precedes one's birth
Esther 4:14

14 For if thou altogether holdest thy peace at this time, then shall there enlargement
and deliverance arise to the Jews from another place; but thou and thy father's house shall be destroyed:
and who knoweth whether thou art come to the kingdom for such a time as this?
Genesis 50:20

20 But as for you, ye thought evil against me; but God meant it unto good, to bring to pass,
as it is this day, to save much people alive.
Proverbs 12:24

24 The hand of the diligent shall bear rule: but the slothful shall be under tribute.
PRAYER
Remember me Lord and turn around every situation for good like you did for Esther and Joseph
Father in heaven, I trust in You. Raise God-sent helpers on every side for total restoration in Jesus name
Establish your good purpose now in the name of Jesus
Grace Beyond Strength 4
Read Pray to Build
Visit our Music Institute
Jesus Loves You and Needs You
There are many wonderful promises that God has for both in this life and also eternal life after death. But to access these promises, you need to first accept Jesus Christ as your Lord and saviour. Say this prayer:
Dear Lord Jesus,

I admit that I am a sinner. I thank you for the sacrifice you paid for me by dying on the cross and and rising up again. Today I surrender my life to you. Be my Lord and King forever and ever. Amen!
If you have said this prayer, contact us via our email, [email protected], or call us via +233-26-000-9090. You can also chat with us via SMS or whatsapp.
God bless you
Grace Beyond Strength 4