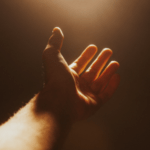 Download Grace Beyond Strength 3
Download, Listen, Share, Grace Beyond Strength 3 and Be blessed in Jesus Name.
Grace Beyond Strength 3
ADORATION
My hallelujah belongs to You
My hallelujah belongs to You
My hallelujah belongs to You
My hallelujah belongs to You
You deserve it
You deserve it
You deserve it
You deserve it
AFTER THANKSGIVING SONG
Reign Jesus reign
Reign Jesus reign
King of Zion
Judah's Lion
Reign Jesus reign
SCRIPTURES
LESSONS
God's Kingdom Rules over everything including the Kingdom of Men
Psalm 103:19

19 The Lord hath prepared his throne in the heavens; and his kingdom ruleth over all.
Daniel 4:32

32 And they shall drive thee from men, and thy dwelling shall be with the beasts of the field: they shall make thee to eat grass as oxen, and seven times shall pass over thee, until thou know that the most High ruleth in the kingdom of men, and giveth it to whomsoever he will.
Nothing Surprises God
Ecclesiastes 3:11

11 He hath made every thing beautiful in his time: also he hath set the world in their heart, so that no man can find out the work that God maketh from the beginning to the end.
Isaiah 46:10

10 Declaring the end from the beginning, and from ancient times the things that are not yet done, saying, My counsel shall stand, and I will do all my pleasure:
Ecclesiastes 1:9

9 The thing that hath been, it is that which shall be; and that which is done is that which shall be done: and there is no new thing under the sun.
2. God's assignment or purpose for man precedes one's birth
Esther 4:14

14 For if thou altogether holdest thy peace at this time, then shall there enlargement and deliverance arise to the Jews from another place; but thou and thy father's house shall be destroyed: and who knoweth whether thou art come to the kingdom for such a time as this?
PRAYER
I thank you Lord for the power of your Grace. I thank you Lord that, no matter how great and big you are, you are mindful of me. I can never thank you or praise you enough. I have this confidence in you that no matter how small or weak I may seem your grace will take me far to fulfil your purpose in my life.
The word of God, supersedes any medical report so thank the Lord for healing
Grace Beyond Strength 3
Read Pray to Build
Visit our Music Institute
Jesus Loves You and Needs You
There are many wonderful promises that God has for both in this life and also eternal life after death. But to access these promises, you need to first accept Jesus Christ as your Lord and saviour. Say this prayer:
Dear Lord Jesus,

I admit that I am a sinner. I thank you for the sacrifice you paid for me by dying on the cross and and rising up again. Today I surrender my life to you. Be my Lord and King forever and ever. Amen!
If you have said this prayer, contact us via our email, [email protected], or call us via +233-26-000-9090. You can also chat with us via SMS or whatsapp.
God bless you
Wisdom For The Anointed 1