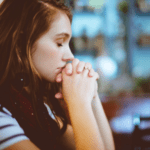 Download God's Grace for Living
Download, Listen, Share, God's Grace for Living and Be blessed in Jesus Name.
God's Grace for Living
ADORATION
You are awesome in this place
Mighty God
You are awesome in this place
Our Father
You are worthy of our praise
To You our lives be raised
You are awesome in this place
Mighty God
AFTER THANKSGIVING SONG
Wo ne me kanfo Awurade ne kεse yε
Wo ne me kanfo Awurade ne kεse yε
Na mo mma yεn mbom
Mma ne Din no so
Wo ne me kanfo Awurade ne kεse yε
Psalm 118:16-18

16 The right hand of the Lord is exalted: the right hand of the Lord doeth valiantly.
17 I shall not die, but live, and declare the works of the Lord.
18 The Lord hath chastened me sore: but he hath not given me over unto death.
Romans 6:23

23 For the wages of sin is death; but the gift of God is eternal life through Jesus Christ our Lord.
Wherever you find God's Grace you find life Rom 3:23
1 Timothy 4:8

8 For bodily exercise profiteth little: but godliness is profitable unto all things,
having promise of the life that now is, and of that which is to come.
Living starts with Christ Jesus
John 11:3-4

3 Therefore his sisters sent unto him, saying, Lord, behold, he whom thou lovest is sick.
4 When Jesus heard that, he said, This sickness is not unto death, but for the glory of God,
that the Son of God might be glorified thereby.
All things are working together for the glory of God to be seen
John 11:23-26

23 Jesus saith unto her, Thy brother shall rise again.
24 Martha saith unto him, I know that he shall rise again in the resurrection at the last day.
25 Jesus said unto her, I am the resurrection, and the life: he that believeth in me, though he were dead, yet shall he live:
26 And whosoever liveth and believeth in me shall never die. Believest thou this?
When challenges are not experienced the glory of God is not fully manifested
PRAYER
Lord let your resurrection power, resurrect every dead thing in my life in Jesus name, Amen.
God's Grace for Living
Read Pray to Build
Visit our Music Institute
Jesus Loves You and Needs You
There are many wonderful promises that God has for both in this life and also eternal life after death. But to access these promises, you need to first accept Jesus Christ as your Lord and saviour. Say this prayer:
Dear Lord Jesus,

I admit that I am a sinner. I thank you for the sacrifice you paid for me by dying on the cross and and rising up again. Today I surrender my life to you. Be my Lord and King forever and ever. Amen!
If you have said this prayer, contact us via our email, [email protected], or call us via +233-26-000-9090. You can also chat with us via SMS or whatsapp.
God bless you
God's Grace for Living