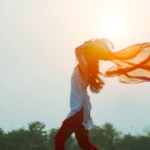 Download God Saves His Best For Last 2
Download, Listen, Share, God Saves His Best For Last 2 and Be blessed in Jesus Name.
God Saves His Best for Last 2
ADORATION
Onyankopɔn, Onyankopɔn
Aman nyinaa bεyi W'ayε
Aman nyinaa bεda W'ase
Aman nyinaa bεyi W'ayε
Aman nyinaa bεda W'ase
AFTER THANKSGIVING SONG
Your Name is Yahweh
Your Name is Yahweh
You are the Miracle working God
Your Name is Yahweh
Amos 9:13-15

13 Behold, the days come, saith the Lord, that the plowman shall overtake the reaper, and the treader of grapes him that soweth seed; and the mountains shall drop sweet wine, and all the hills shall melt.
14 And I will bring again the captivity of my people of Israel, and they shall build the waste cities, and inhabit them; and they shall plant vineyards, and drink the wine thereof; they shall also make gardens, and eat the fruit of them.
15 And I will plant them upon their land, and they shall no more be pulled up out of their land which I have given them, saith the Lord thy God.
John 2:9-10

9 When the ruler of the feast had tasted the water that was made wine, and knew not whence it was: (but the servants which drew the water knew;) the governor of the feast called the bridegroom,
10 And saith unto him, Every man at the beginning doth set forth good wine; and when men have well drunk, then that which is worse: but thou hast kept the good wine until now.
All you need is God in your situation.
1 Samuel 30:17-19

17 And David smote them from the twilight even unto the evening of the next day: and there escaped not a man of them, save four hundred young men, which rode upon camels, and fled.
18 And David recovered all that the Amalekites had carried away: and David rescued his two wives.
19 And there was nothing lacking to them, neither small nor great, neither sons nor daughters, neither spoil, nor any thing that they had taken to them: David recovered all.
LESSON
Your story is not over yet
Don't end the story when God is only beginning
God starts when your strength ends
Miracles are a prove of man's limitation
PRAYER
God is only starting with me for better things are ahead of me
God Saves His Best For Last
Read Pray to Build
Visit our Music Institute
Jesus Loves You and Needs You
There are many wonderful promises that God has for both in this life and also eternal life after death. But to access these promises, you need to first accept Jesus Christ as your Lord and saviour. Say this prayer:
Dear Lord Jesus,

I admit that I am a sinner. I thank you for the sacrifice you paid for me by dying on the cross and and rising up again. Today I surrender my life to you. Be my Lord and King forever and ever. Amen!
If you have said this prayer, contact us via our email, [email protected], or call us via +233-26-000-9090. You can also chat with us via SMS or whatsapp.
God bless you
God Saves His Best For Last 2