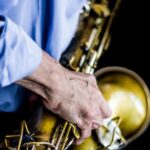 Download Favour Through Deligthful Service
Download, Listen, Share, Be blessed in Jesus Name.
FAVOUR THROUGH DELIGHTFUL SERVICE
Serving God in delight secures his Divine presence which produces Divine favor.
When you develop a habit of being in God's presence daily, it propels you to do his bidding with delight.
And God on the other hand, being faithful, allows favour to locate you and that favour is what grants you the desires of your heart.

Genesis 39: 2-5

Seek to promote the Kingdom of God
Through sharing his word, going on outreaches etc. to win souls into the kingdom and by his favour everything you desire according to His Will, will come running to you (Matt 6:33)

.
LYRICS OF SONGS
HAVE YOUR WAY
Have your way
Have your way
Holy Spirit, fill our hearts
And have your way
As we wait
And as we pray
Speak your word into our hearts
And have your way
I'LL SAY YES
I'll say yes Lord
I'll say yes
To Your will Lord
I'll say yes

Where You lead me
I will go
I'll say yes Lord
I'll say yes
YES LORD
I'll just say yes
You lead the way
I'm not afraid of what it means for me to say
That this life You gave
Is not my own
I'm trusting You to hear my yes and lead me on
Yes Lord
Yes Lord
My life is Yours
GOD I LOOK TO YOU
God I look to You
I won't be overwhelmed
Give me vision to see things like You do
God I look to You
You're where my help comes from
Give me wisdom, You know just what to do
And I will love You Lord my strength
And I will love You Lord my shield
And I will love You Lord my rock
Forever all my days I will love You God
Hallelujah our God reigns
Hallelujah our God reigns
Hallelujah our God reigns
Forever all my days Hallelujah
Mεdɔ Wo
Mede makoma ne me kra
Rebrε wo m'Agyenkwa pa
Me serε sε εbεsɔ W'ani
Fa me yε nea Wo pε
Mede me ho nyinaa ma Wo
Sε afɔre a εsε fata Wo
Gye me mmrε, me bra nyinaa
Fa me yε nea Wo pε
GREAT IS OUR LORD GOD
Great is Our Lord God
And Greatly to be Praise
For His Mercies Over Us
All His Works shall Praise Him
Wonderful, Are His Works
All His Works shall Praise
His Mercies Over us
All His works shall praise Him