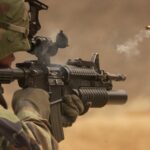 Enemies in Music Ministry
Bondage
Exodus 8:1
And the Lord spake unto Moses, Go unto Pharaoh, and say unto him, Thus saith the Lord, Let my people go, that they may serve me.
2. Serving Other gods
33 They shall not dwell in thy land, lest they make thee sin against me: for if thou serve their gods, it will surely be a snare unto thee.
3. Wrong Company
Deuteronomy 7:4
4 For they will turn away thy son from following me, that they may serve other gods: so will the anger of the Lord be kindled against you, and destroy thee suddenly.
4. Worldly Power
Matthew 4:10
10 Then saith Jesus unto him, Get thee hence, Satan: for it is written, Thou shalt worship the Lord thy God, and him only shalt thou serve.
5. Complacency
Luke 12
40 Be ye therefore ready also: for the Son of man cometh at an hour when ye think not.
THE PRESCRIBED KIND OF MINISTRY
Deuteronomy 6:5
5  And thou shalt love the Lord thy God with all thine heart, and with all thy soul, and with all thy might.
Read The Spirit of Revelation for Excellence
Visit our Music Institute